Open Source is all about community. We are really happy to have the chance of working with Joomla! and the community, which is providing us with a lot of extensions, components and web templates. These are Best 10 professional joomla 2.5 templates.
The JF Vihrea is comes with some amazing features for frontend and backend. The most amazing is probably that this template is fully responsive and therefore the first responsive webdesign template in the joomfreak family.We did a lot of HMTL5 and jQuery to get it done like this and the result is a great K2 responsive Blog using the Isotope function for building your marvelous blog or portfolio in a smooth responsive webdesign style.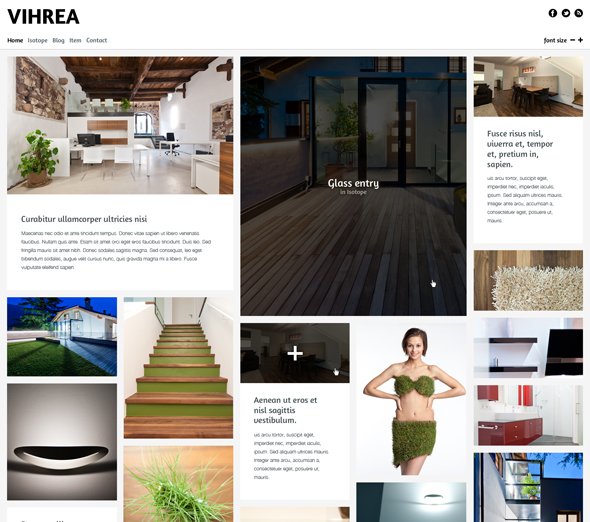 Working on the joomfreak portal website has been keeping us busy for a couple of weeks. Now that it seems to be okaish, we are ready to provide you with a new template. It's holiday time and everyone needs a wee bit time to relax and recharge its own batteries. So here we are with a new joomfreak relaxing template.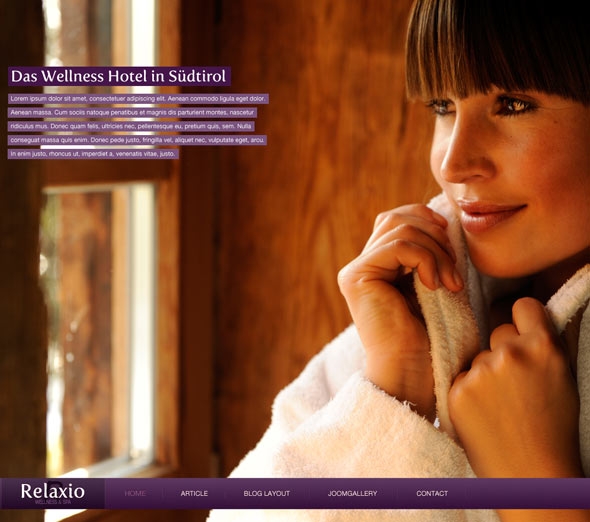 First joomfreak template in 2012 for our followers and friends is now about to get live. And we gotta tell you, we really like how it turned out. Fresh n funky and ready for being downloaded. Give it a try!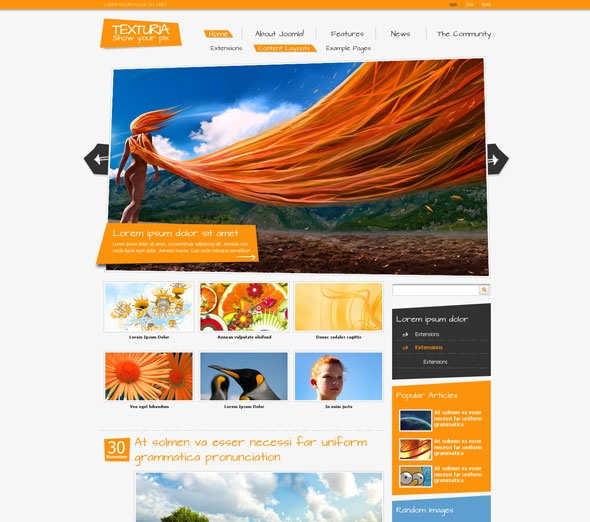 4. Well Benessere joomla template
In times of economical and financial instability, selfness – i.e. the collective return to the basics of humanity and the human being itself – is a commonly used term to define or rename society's recollection of the strong yet basic values.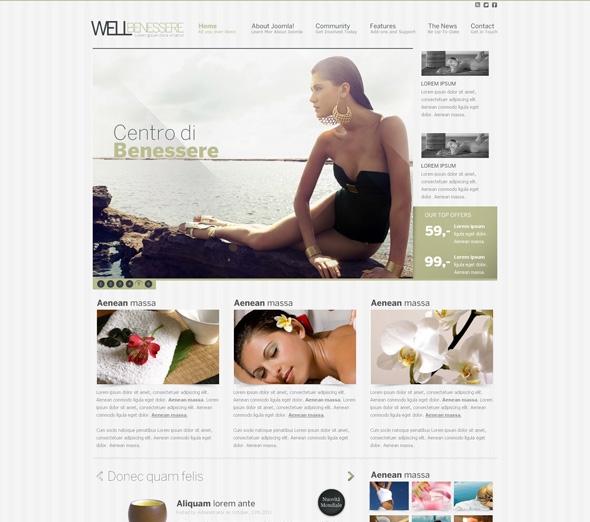 5. Architec Design joomla template 
Surprise, surprise: joomfreak's Joomla! template for architects, interior designers and all other design geeks now online. When seasons are turning fall-time and temperatures in Middle Europe dropping by night one likes to think himself at holing up at home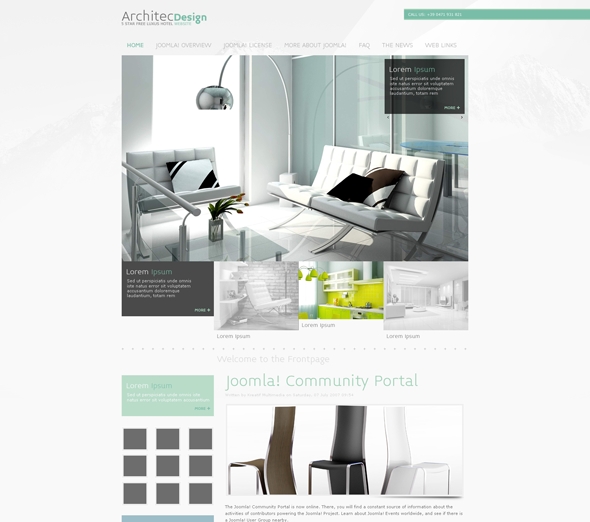 6. Holiday Nature joomla template 
Oh yes! Summertime is holiday time. So we thought: why not come up with a frigging-fantastic Joomla! template. If  you share the our happy situation of being a 24/7-working-nailed-on-its-office-chair-during-summer-season-monster,  while everyone is else is sweating his a** off at the seaside or elsewhere, this is the template you've always wanted to use and code on.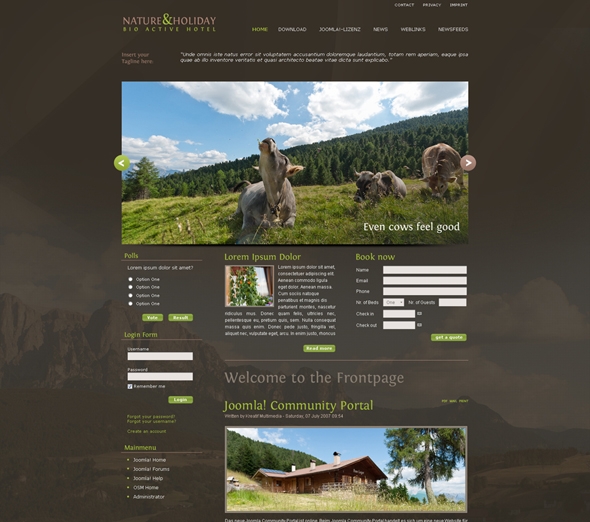 JF Audiokasti is free joomla template for Joomla 1.5 from the early joomfreak days. It works best for simple portals, news & blog related websites. It features a 2 column layout and right, user 1, user 3, camp26sw, footer and debug module positions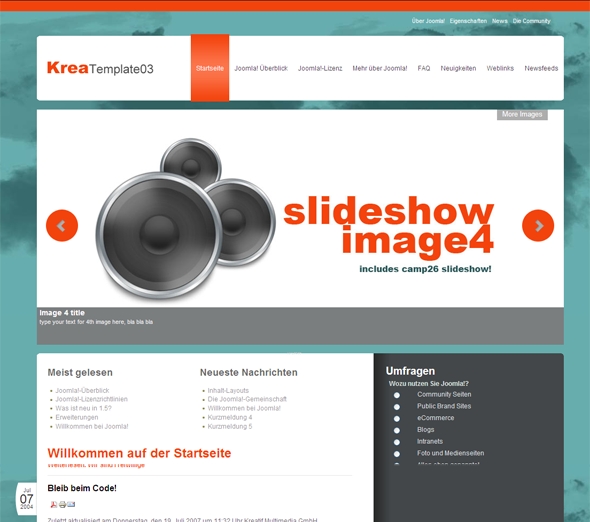 Here we go! Another simple yet powerful joomla template out of the joomfreak template forge for all those design freaks, graphic gurus, architects, photographers and artists out there…enjoy a variety of cool features on this free joomla template from joomfreak. Need to hook new clients? This template works for you!
JF Fotosnap is a free Joomla!template for Joomla 1.5. It is suitable for photography related websites. It features a 2 column layout and Right, user 1, user 2, user 3, user 4, header, banner, breadcrumb, footer, syndicate and debug module positions.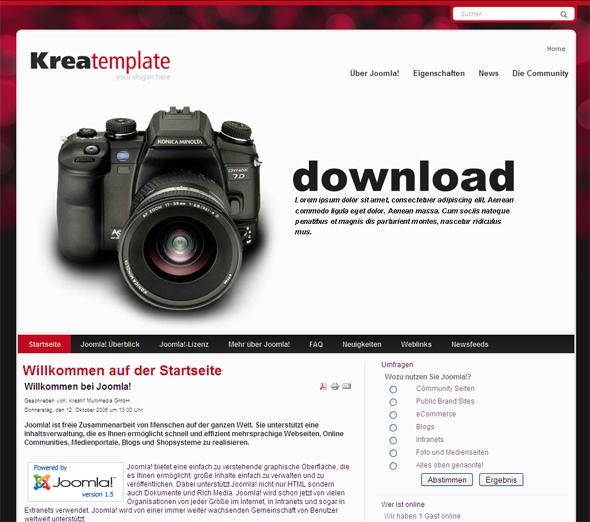 JA Elastica – Joomla! first responsive template and is completely free licensed under GNU/GPL V3. Built upon JA's robust JAT3 2 Framework and jQuery Masonry script, JA Elastica works well and fits well on all the web enabled devices and mobile browsers. JA Elastica is free to download / use / distribute – thats the power of GNU/GPL releases.
Don't Miss our latest template collections: