Firefox is blessing of God for web developers and other users in my opinion because it has lot of extension, tools and add-ons which can help us more than any other web browser. I have very good collection of add-ons which I have discovered time to time as I need one of them. So, here is my wealth of development related with Firefox.
The Web Developer extension adds various web developer tools to a browser. The extension is available for Chrome and Firefox, and will run on any platform that these browsers support including Windows, OS X and Linux.
Firebug integrates with Firefox to put a wealth of development at your fingertips while you browse. You can edit, debug and monitor CSS, HTML and JavaScript live in any web page. Firebug is one of the best developer extensions.
Download Firebug for your Firefox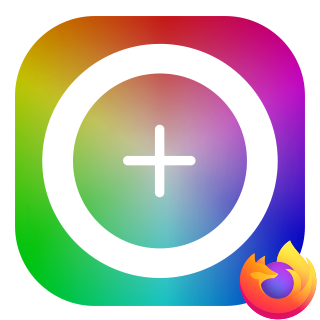 Advanced eyedropper, color picker, gradient generator and other colorful goodies. With ColorZilla you can get a color reading from any point in your browser, quickly adjust this color and paste it into another program. You can Zoom the page you are viewing and mesure distance between any two points on the page. The built-in palette browser allows choosing colors from pre-defined color sets and saving the most used colors in custom palettes. DOM spying features allow getting various information about DOM elements quickly and easily. The powerful CSS gradient generator allows quick and easy creation of beautiful gradies and there's more…
Download ColorZilla for your Firefox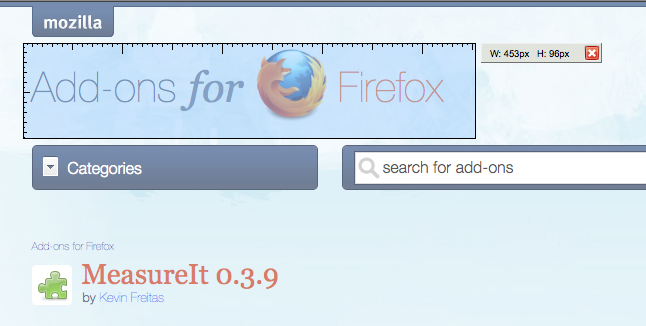 Draw a ruler across any webpage to check the width, height, or alignment of page elements in pixels.
Download MeasureIt for your Firefox
FireFTP is a free, secure, cross-platform FTP/SFTP client for Mozilla Firefox which provides easy and intuitive access to FTP/SFTP servers.
HTML Validator is a Mozilla extension that adds HTML validation inside Firefox and Mozilla. The number of errors of a HTML page is seen on the form of an icon. You can checkout your website's HTML validation from W3C Markup Validation Service.
Download HTML Validator for Firefox
Visit website of Total Validator for the latest version. Total Validator performs 4 types of validation with Internet, intranet, or local web pages. To work you need to install a copy of the desktop tool from our site.
Download Total Validator fore Firefox
Customize the way a web page displays or behaves, by using small bits of JavaScript.
Download Greasemonkey Firefox Addon
The best security you can get in a web browser! Allow active content to run only from sites you trust, and protect yourself against XSS and Clickjacking attacks.
Download NoScript Security Suite Firefox Addon
IE Tab – an extension from Taiwan, features: Embedding Internet Explorer in tabs of Mozilla/Firefox…
YSlow analyzes web pages and suggests ways to improve their performance based on a set of rules for high performance web pages. http://yslow.org is the official open source website.
Screengrab! save webpages as images… but not for new versions of Firefox. FF changes too fast and I don't have the time to maintain it anymore. Bugs have developed that I am not in a position to investigate. Therefore, Screengrab is EOL.
Download Screengrab Firefox Addon
FireShot captures webpage screenshot in Firefox entirely (see the demo: http://bit.ly/RlBQMV)
The capture can be quickly annotated and:
+ Uploaded
+ Saved as PDF/PNG/GIF/JPEG/BMP
+ Sent to clipboard
+ Printed
+ E-Mailed
+ Exported
Download Webpage Screenshot in Firefox, Firefox Addon
FontFinder is created for designers, developers and typographers. It allows a user to analyze the font information of any element on a page, copy any piece(s) of that information to the clipboard, and perform inline replacements to test new layouts.
Download FontFinder Firefox Addon
Get the feel of Dreamweaver in a Firefox extension. Edit your documents right next to your web pages as you surf.
Download Codetch Firefox Addon