In this post I will reveal killer techniques to transform yourself into a real corporate and rich web designer. Read everything carefully and think what is missing inside of your profession to know why you are not an entrepreneur.
Alright guys we are going to dive in deep water to see why you are not able to get big fishes while they are still there. I will try to cover most important factors which can kill your professional career in the way and of course these killer techniques which can bring you in front of the scene in real web business. I will need to go out of the way many times to give you an understanding of what is actually happening and what you should do so switch off your music and close your facebook…only you and me should walk togeather, right?
First answer these 15 common questions to yourself as you need some enlightenment before you go through this tunnel. Here is your light.
1. Do you really know how to design a website?
Yup very first slug shot… most painful surgery about your technical skills.
You are not a web designer at all if you are still working only at dream weaver and flash I mean the age of static websites have gone with the wind. Right now A designer should must be a designer, developer, coder, SEO expert, DBA (Database Administrator) bla bla bla. You need to get multifunctional in order to get good business. Working on some divs and tables through dream weaver and making some nice flash intros don't work anymore.
2. Do you know what is a CMS (Content Management System) in real manners?
If you are in the crowd who is not working with popular CMS applications like Joomla, WordPress then what is the purpose of your existence in web business? really I can't understand. You should must learn Joomla or WordPress immediately if you are serious about to get jobs. Only knowing a little bit about WordPress as fashion is not enough to make your place in international market. You will have to get your mastering level expertise in any of these systems because blogging and professional web development are totally two different paths of business life. I will discuss about wordpress and joomla choice later in this post.
3. Do you know HTML, CSS, PHP, MySQL like creatures?
These are essentials and fundamentals of any CMS. You also need to shake hand to them and hug them before meeting any CMS because for sure you will edit a hell of files working on wordpress and joomla. You need to understand what is a database and how a database server actually works with PHP. CSS is a revolutionary new shape of photoshop alternative on websites. About HTML…well what can I say about it except HTML is HTML like saying hellow to browsers.
4. Are you creative?
Being creative is not being an artist always…In our case its all about adobe photoshop here. If you are not an advance user of photoshop then its not possible to working on websites as image and graphics is a global reality of computer which can not be forbidden. You always need to create web elements, banners, logos, headers, background and lots of other stuff to create a website. No way without photoshop. Keep in mind that 90% of web designers are basically object designers while they spend their life thinking that they are graphic designers. People who claim to be a graphic designer are normally artists.
5. What about your typography sense?
Typography is most important and non ignore able fact in design esthetics now a days. You should be able to manage and design your website layout through your font headings, paragraphing, normal texts and their sizes, colors everything which can help you to make a sleek website design is typography.
6. Do you plan before starting a website?
Planning is no doubt a backbone of every business and planning a website is never like to plan a sketch and layout on paper before start developing it, not at all. Its about to plan the whole scene in your mind, paper, bank accounts, on your machine and heart:). Knowing your customer and his product is the only way to finish your project otherwise you will find yourself in a vicious loop every time after starting every website. Its a satanic habit to not plan before start anything:).
7. What is your working style?
A wide subject, but in short do you work in long killing sessions all day all night some times. If yes then let me tell you this is not the way to live long or getting successful although I agree that at some stage of life it can become crucial for you to work non stop but try to get out of this routine as soon as possible.
it is indeed always a golden key to start work at 9 at morning and close at maximum of 9 in case if you are trying to achieve something very big or trying to meet your client's aggressive timeline other than this it should be 9 to 5 for your regular business whether its a web business or under garments selling business it really dose matter about how punctual, steady, consistent you really are and nature will follow you. Try to work in a natural way…Simply, don't get mad.
8. Do you research about your project before starting it?
Researching a lot is not a good food for your mind but no research at all is a poison indeed. You should research before starting your client's website and here is a common question arises. What you should actually need to research for a website. Right?
First of all you need to know your client's product which he is obviously dying to show on his / her website. Read product names deeply, talk to your client about his products and there scope in market, ask as many questions you can ask to your client regarding his business to get a detailed understanding.
Demand your client to give you their web design inspirations. Simply ask him to tell you what he likes most as his own website design from his competitors websites and his niche. This will show you flavor and approach of your client and let me tell you that this is most important factor to arise your website design business income as if your client likes a corporate web design then you can quote more…
9. Do you inspire yourself before you start design?
Every one from us needs to make his mind before doing anything. This always become very beneficial same like getting some warm up before weight lifting you need to get yourself inspired from your target niche websites which are already in the game. Search latest design trends of cosmetics companies if your are going to build a corporate cosmetic company's website. Watch new design trends, observe them, check functionality, poke in layout styles, surf through navigation trends and of course what colors they are using…then don't copy! Just boost yourself and start your own.
10. What is the level of your portfolio?
Your portfolio is you! now the problem is many web designers store all types of their projects whether good or bad they sometimes unconsciously store garbage as portfolio and every time they go to client for presentation, that garbage knock them down. You don't need to show all your working history to your client like the websites of 2005 will play negative roll in front of your customer. Guys always remember its all about first impression so be selective and show your elite class successful projects. One more important point here is to never present websites to your client which are not online anymore.
11. Do you feel nervous at first meeting when you face them?
BANG!!! Common first meeting phobia? Deal with it because this is your worst enemy. Always remember that in the mid of your project for sure you will be in friendly relationship with your client and formalities will wipe out so what's wrong to assume it in your first encounter? I am not saying to be over clever just try to behave normal and corporate. You should be well dressed before going to meet em and your laptop and its bag! ya bag should be clean and dust free especially your laptop's screen should be without your finger prints:).
Some guys dressed up in a really different way like blue jeans, red shirt and white joggers like the modern youth style, its alright but think for a moment you are going to get business not a girl out there…At first meeting in my point of view you should be in corporate dressing whatever you like but try to be official, A real official guy because it will present responsible personality feel towards your customer. Meeting clients in casual jeans, red deviant shirts and white joggers are might be suitable for 3D animation and video editing projects:) Web is a different world.
12. Do you behave like a geek in first meeting:)
If yes then say sorry to yourself for your financial crisis. You are there to get business not to tell them how much you know about websites…not at all. Your portfolio, your personality, presentation style, way of talking, eye contact these aspects are enough to proof you are a GURU.
Don't embarrass your client and his official team which normally sits with your client for cross talk, never ever try to show them that they are loosing debate let them softly understand your point of view and knowledge if they are asking stupid questions. You can not win every project on behalf of your knowledge power. Your personality is main factor to make you a winner as people decide they are gonna like you are not for a long run and if your client will get negative or alarming votes and opinion from his subordinates how he can give you project?
13. Do you often failed to answer business query questions in first meeting.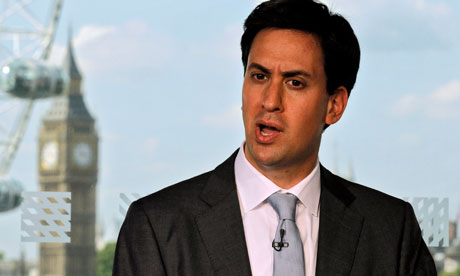 Look, your client don't know how to build a website. right? that's why you are there to get that job it is simple as water. Always prepare to face some sudden questions which can arise during first meeting as a query like client can ask out of the way question which can blow your mind as you are a web developer not his business partner or not from his niche but remember a website is not a bunch of graphics…it will indeed a product if you are dreaming to get high amounts.
I give you an interesting example…Suppose your client is running a cosmetic company and he said: how can I manage my employee's salaries from website? Damn it, What to do? what the hell he is talking about? I am not here to make his accounting software…you are right in your mind but the query is on table and you will have to satisfied him. What you will do? I will love to see your answers in comment box below this article:). Anyways keep in mind that you need to act many roles in one play at first meeting like convincing, motivating, correcting and enlightening your client at the same time to fight for coming project.
14. How do you quote and how you make agreements?
90% ignored option from most of medium level skilled web designers is they don't care to quote in a professional way. When everything ends up in a light mode and you got final question from your client about how much do you want to charge for this "always small" project. Simply one grand rule to follow is never quote at the spot. Ask him that you will quote after discussing project with your team "even if you don't have anything like a team" no need to speak much on you are working alone as this can drop your expected earning amount at dangerously low level. Take your time say him good buy and ask him to wait for your official email…
Send a professional quotation, A corporate agreement well written in a tasty legal language in which you will describe time lines, payment modes, client end responsibilities, your things to do and all other terms and conditions, Don't treat your client as a king. Treat him in a gentle business way simply. You can get a lot of helping documents from internet about how to make professional quotations and agreements.
15. Do you offer free demo's and templates often?
Final question for you. Every client is not a good client and not every client is a good paymaster same as every web designer is not a web designer in real. Some times you get a face to face encounter with some idiots who demand you to show them some custom made template as per their concept before they confirm you the project and handing over the advance payment of the whole amount which definitely should must be 50% of the whole amount in my point of view. 
Simply refuse them! If they can't see your skills in your portfolio and can't trust you after meeting you then they can not be your client. This is a blessed alarm for you from mother nature which is telling you that these folks are not suitable for you stay away from them. They will ruined you in appointments. brain storming sessions, swaping concepts, changing themes…no one can satisfy this kind of client. They are aliens…
What? You have passed all of these damn 15 bridges!!!
Alright now I am talking to a professional web designer:) Nice to meet ya really!. You deserve respect and what that respect is??? MONEY! isn't that so simple if you are still reading me after 2220 words saying huh I have all of this stuff in my self where the hell is that richness?
It is here…indeed. Okay now I will present you some killer techniques which will bring you in real big game of $$$$$$…
1. What are good and bad sites look like?
you will see 2 images, one is from category of bad / normal / medium and second is nice / clean / corporate. Ask yourself, Ask to your heart what your portfolio matches with…If it is near or equal to category 1, you need to make a lot of improvements if it meets the quality and feel of category 2, then please read more:). I will wait for the corporate guys after the images with some real killer stuff.
Bad / Normal / Medium
Nice / Clean / Corporate
Wow You are from corporate category!!!
I am happy you are still with me Now I believe you are a corporate one which I was looking for:) Now while you are working on a corporate level I will show you some quick tips to bring money more near to you.
2. Working Strategy.
You have got art in your hands don't waist it just change your working strategy slightly. Work hard, selective and be expensive. Yes being expensive means you need to work a lot (pixel perfect) and stop finding and getting low cost websites so that you can attract high paying sources towards you. Now the question is where that source is? answer is simple, Here…Read these bottom guide lines.
3. Make standard products rather than custom projects.
Try your level best to move towards standard products like shopping carts. E-commerce should be a cake for you, Next time when you will get an E-commerce (Shopping Cart / Online Store) website, Try your best to make a master piece a model example for that niche then another and another one…and very soon there will be a time when you have at least 7 to 10 online stores with different niches (target market).
Always remember that a successful online store is not only a design or a shopping cart. Its about successful shopping process completion where customer can shop naturally. You can get inspirations from e-bay, amazon etc… Giant projects but I am not asking you to build same modules just try to get inspired the process the achieved. 
4. Working in Joomla rather than wordpress for E-Commerce Standard Product Development.
Many people will not agree to me but many will also feel what I am going to explain about joomla here in very short words. WordPress is a CMS especially built for blogging and no doubt is successful in that aspect but if you talk about making commercial websites like online stores, real estate systems, job finding portals, online booking services, Security based websites, ERP integrated online modules and all other business sides than there is only one name in industry and this is definitely Joomla…No other platform can compete Joomla in its radius and the reasons are strong too. 
Joomla has a lot of free modules and components required for business industry and its developer community JED is extremely busy in producing massive free modules and components. You can solve any type of query in a very short period of time. 
5. Joomshopping the best free shopping cart available on earth for Joomla.
While working on joomla and building any type of standard product based websites you need to choose one of the 2 most famous shopping carts. One is Virtue Mart and second is Joomshopping. Virtue mart is a very professional shopping cart solution for joomla but it has a very strange draw back and this is when your client or his data entry operators open their product / category or any other form to enter their product details they scream aaahhh what a complicated thing you have made for us. It has so many options so many many options that they are not required in 90% small industries and just make headache for your client. 
Working with joomshopping we see all features which a small business industry requires are there in a very sleek way. No doubt you will need to work hard and it will take same time to learn as for virtue mart but the blessing is joomshopping is clear, scrap free and to the point. You can do all what you can do with virtue mart. Always remember your client always want to get the control of his online store after completion and its too much easy to trained operators for data entry. Simple and clean forms make life easier for non-technical client to work with.
Don' forget to check out my previous post and grab these 4 Free Joomshopping Templates. Remember me in your prayers!
6. Its time to build your own website with a slight difference.
I am afraid from increasing length of this post and trying to sort it out in very short terms:). Alright now its the time for a right move as you see the iron is hot. Making your own website is always a task of tomorrow for you but its time to do it. Every designer make his / her website same as you will do but the difference is you are also going to sell your standard online shopping store templates:) Make all your pages and just install online store module and showcase your templates and sell them with unique and common licenses.
After building your site and doing initial SEO go to Themeforest and start selling your site after registration and approval. Just visit this website and bang your head to walls when you see how much a web designer can earn. Check out any website sales!!! you can sell both joomla / wordpress sites with or without E-commerce. There are many other sites, you can find on google. Theme forest is the name of trust and quality in my opinion.
8. Check out

Elance
Don't forget elance to avail your chance. You will get corporate jobs and corporate clients after establishing a professional portfolio and profile. Pass their exams and get certification badges, its important. Payment options are wide enough to get money on time especially with payoneer partnership you can get an international atm card if you are from a country which doesn't support payal or you don't want to wait long to get your cheque.
9. You can neglect social media but not

linkedin

.
There is no reason to get out of twitter, facebook and stumbleupon like soical giants anyways its on up to you if you are already getting enough jobs to done but without a linkedin profile its amazing how you are getting work from corporate client sector. linkedin is a network of professionals build by Oracle. Working on Linkedin can be quite painful and time taking as they are very strict in their rules. No spamming is allowed but has lot more benefits you can ever imagine. Study linkedin in depth and start your career making your profile and building your connections. You will surprised to see results.
10. Market your website on

Google Adwords

. Just Spend $100 to $150:)
Yes why not…make your ad and start your campaign through google adwords. you just need to start your first campaign from $100 to $150 and when you will get into the circle you can increase it gradually after all you are getting traffic and business from them:) People often ignore advertise their products especially their websites to promote on adwords well they loose lot of money before earn it:)
Alright now at the end I will discuss some modifications and your working style transformation which also make a lot of difference.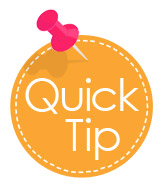 1. Always attend your clients calls if you can't for some reason. Get back to them asap!
2. Make your client a fan of your work.
3. Work with team. Working alone is working alone! If you don't have a team…when you will build it?
4. Keep in mind that website is not a short term project. After completion of a website there is a phase where many web designers fail badly and this is called cutomer care…Solve your clients small queries out of the way, on time and happily…you will see a big change as they will refer you to their business circle and you always wanted it. right?
5. Get custom jobs with your website project like product photo shoot is the most common job you can have from your client. Make your connections to corporate photographers and earn your commission by participating and arranging these kind of events especially when these photo shoots are directly concerned to website. Clients are always feel happy and the feel like addicted of your advices if you show your interest in solving their business problems and help them defining their business strategies. You should be thankful of God that you have google:).
The most interesting point is when you show your interest in your client's business he really start liking your sitting and time you spend with him and here miracles happen…you got my point? Hmmm guys you get business opportunities!!! This is what all of us always look for…
I believe this post will help many of you who are trying their best to get stable in web development. Tell me what you think about all of this…I am very much clear that at the end all of us are trying to get our money which I believe always just two steps away from us and these two steps are Corporate and rich!