This post is to fulfill your needs of corporate designing in web field. You can find out free 13 PSD UI kits and resources for designers in this post. Take a happy tour of this post.
Friends, today we bring you PSD ecommerce UI kit with flat design style in volume-1. The kit contains various UI elements such as menu bar with dropdown, product widget, shopping cart dropdown, account login, product categories widget, tabbed box, banner etc., for use in ecommerce projects. The elements are created in Photoshop with shape layers, and you have all the possibility to edit and resize them according to your needs. Well, more UI elements in volume-2 will be released soon, so stay tuned!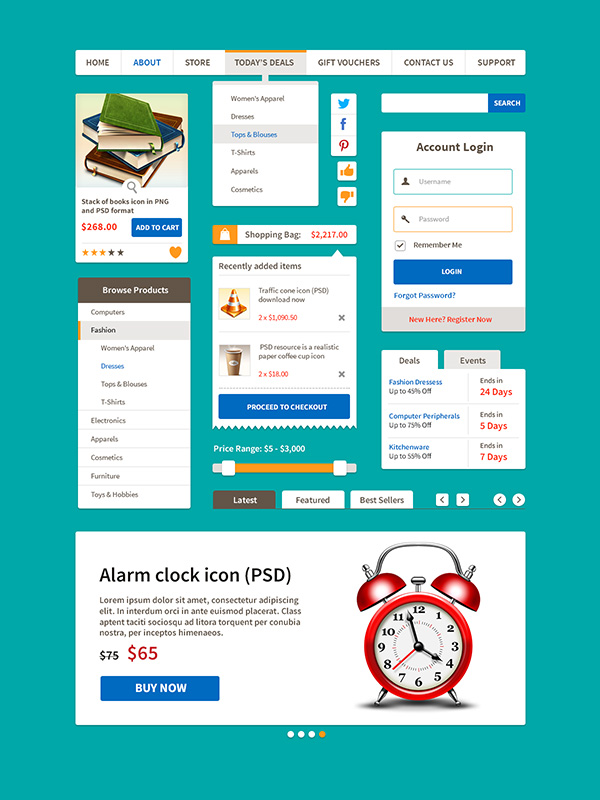 Download Ecommerce Flat UI Kit Vol.1 (PSD)
This one came out really nice, I have been working on this for almost a week in-between the other .PSD I released in the past week, I call this one Rich & Beautiful UI for the obvious reasons. All layers are completely editable vector shapes, and its pretty well organized.   The font I'm using is called Aovel Sans,  you can download that here it is free.
Download Now IO7 Ui Components
Friends, here's a set of 4 weather widget UI designs that come in a PSD file. These can be great to use as  pop-up to  showcase quick weather stats. As always, the main widget UI elements  are created in full shape layers to help your make edits and add your own details to them. Go ahead and download the PSD file and let me know if you like this freebie!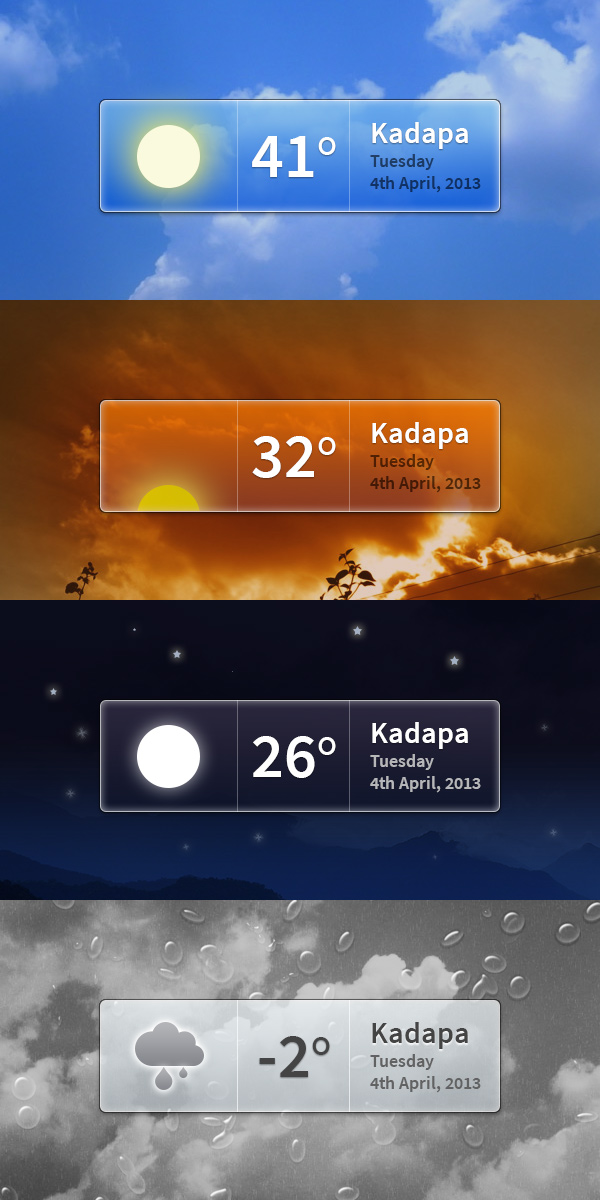 Download Now Weather Widget PSD
Friend's today's freebie is a payment receipt created in fully-layered Photoshop PSD format. The graphic resource is a realistic-looking receipt that you can use to customize the details and send or display it to your customers as part of payment. You can even resize it to show as a quick receipt widget on your emcommerce site or can be used as part of email receipt for product sales. Short and beautiful, and up to you!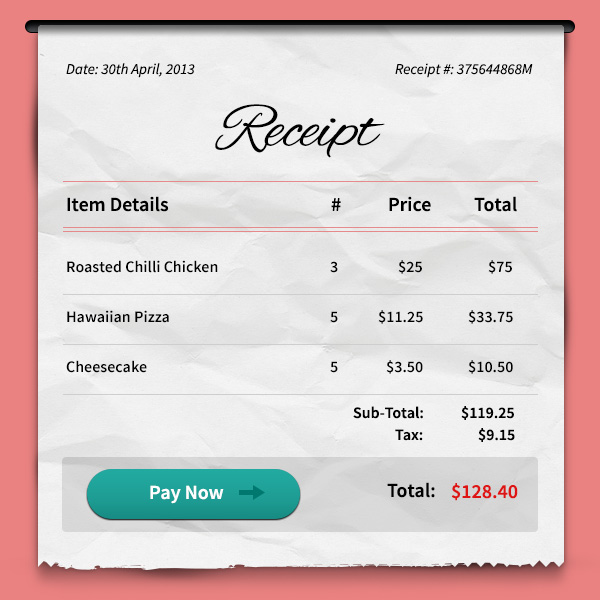 Download Now Payment Receipt PSD
Friends, today's freebie is a great resource to help designers and developers to showcase their designs on various Apple products. This is a minimal wireframing kit that contains iMac 27″, iPad vertical and horizontal, iPad mini vertical and horizontal, iPhone 5 vertical and horizontal, Macbook Air and Macbook Pro retina display mockups. The aspect ratio of all the screens of the devices has been maintained properly. All the graphics are created using vector shape layers in Photoshop.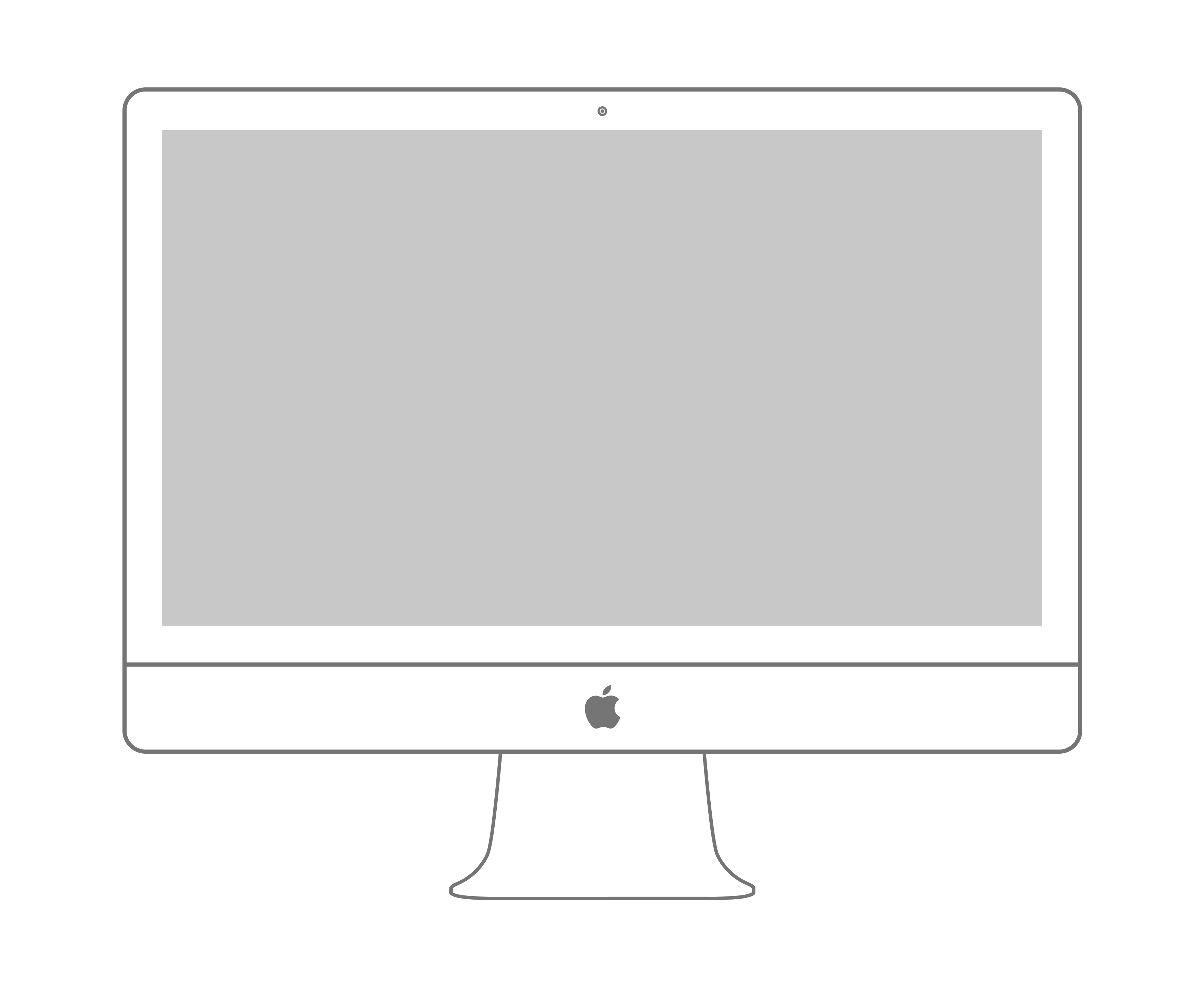 Download Apple Products Minimal Wireframe Kit (PSD)
Friends, here are a couple of media players in PSD format. Music and video players are always needed to add your media files and hopefully these media player widgets designs may be handy to create your own players. Fully editable PSD file contains two folders titled music and video players. You can even tweak the files depending on your needs.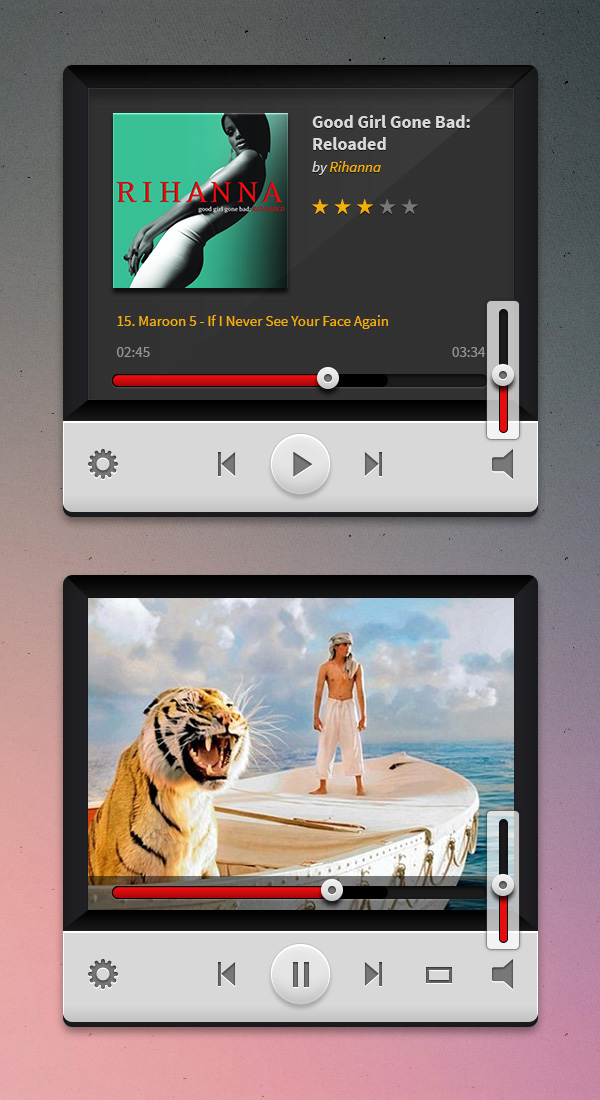 Download Now Music And Video Players PSD
Here is another UI Components I did earlier this week,  I'm calling it "Neo" don't ask why.  All the elements are in vector shape so you can adjust the size, colors rotation etc… as  a bonues I also added it a 3D ext effect that can be edited via smart object.
Download Now Full Use Component
Hi friends, here's a set of light UI elements for music interface. The graphic elements come in fully layered PSD file that contains several most commonly used items. You can easily edit and resize them to fit for your web or mobile music interface designs. Don't forget to drop a comment about this freebie!!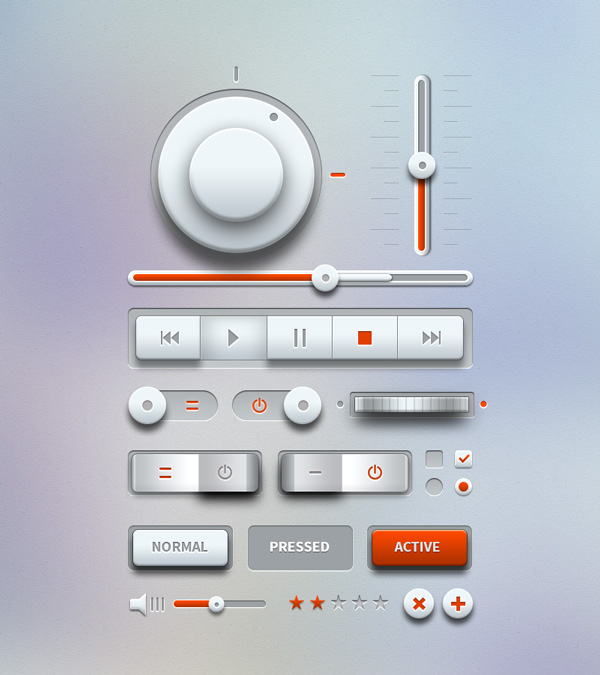 Download Now Light Music UI Design Kit (PSD)
Free for commercial and non-commercial use. But don't claim at as your own work.
Download Now Blue UI Touch Kit
Same Mega UI Kit as before just this is a flat version. The flat version has a few small changes with the font, icons used as well as long shadows introduced in the social media icons. Any feedback would be highly appreciated concerning the look and feel and of cause FREE PSD download 🙂 enjoy.
 Flat design is trendy these days! This UI Kit includes a wide range of components which can be used to create clean, colorful websites.Free Download Psd.
Finally, I did Android UI Design Kit PSD Ver. 4.2.2, with the size of Nexus 4 screen resolution.Free Download PSD.
Download Now Nexus 4 GUI Design