As you know Fifa Worldcup is going held in 2014 in Brazil. We collected all information about the Worldcup and now we are going to share with you guys. Just check out interesting information.
About the FIFA World Cup 2014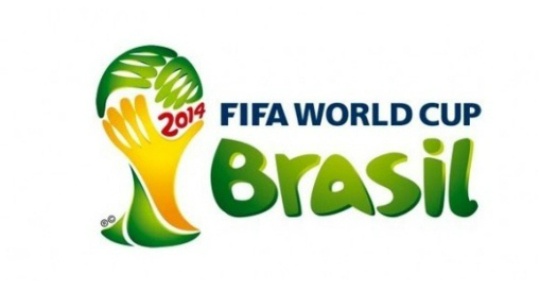 1. 20th FIFA World Cup
2. 2nd time Brazil that will host the FIFA World Cup
3. First World Cup to use goal-line technology
4. 12 cities will host a total of  64 matches
5. Spain are the defending champions
6. Official Slogan "All in One Rhythm"
7. Will be played from 12 June to 13 July 2014
8. Total cost – 14000 US$
Official Logo
1. Named "Inspiration"
2. Designed by Brazilian agency Africa
3. Design shows three victorious hands together raising the world's most famous trophy
4. Portrayal of the hands is also symbolic of the yellow and green of Brazil warmly welcoming the world to their country
5. The logo was unveiled in Johannesburg on 8 July 2010.
6. Some people have however criticised the design
7. A Brazilian designer Alexandre Wollner says that it resembles a hand covering a face in shame
Official Poster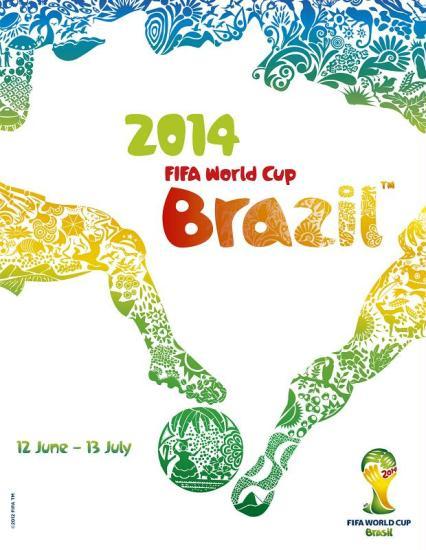 1. Announced on 30 January 2013 in Rio de Janerio
2. Designed by  Brazilian Agency Crama
3. Features a map of the country made up from the outlines of football players' legs kicking a football.
4. Also depicts the Brazilian culture and other features of the Brazilian nation such as the fauna and flora.
5. The colourful poster represents the beauty and diversity of Brazil
Mascot
1. Named 'Fuleco'
2. Represents an Armadillo which is an endangered species in Brazil.
3. The name was chosen after an online voting process in which 1.7 million people took part
4. Around 48% people voted for Fuleco
5. It is a portmanteau of the words "Futebol" ("Football") and "Ecologia" ("Ecology")
6. It is hugely popular in Brazil, and scores an average of 7.3 out of 10 on appeal.
Official Ball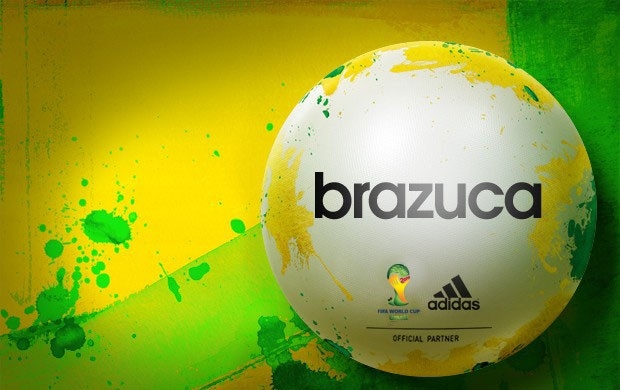 1. Named 'Adidas Brazuca'
2. Name was selected by a public vote that received responses from more than 1 million Brazilian football fans
3. Brazuca received over 70 per cent of the vote
4. The other names in competition were Bossa Nova and Carnavalesca
5. Adidas is the official FIFA World Cup match ball supplier since 1970
Qualified Teams
As of 10 September 2013, 10 teams have booked their places for the FIFA World Cup 2014. Brazil had qualified by default as per FIFA's policy of awarding direct qualification to the host country. The other 9 teams to qualify are:
1. Japan
2. Australia
3. Iran
4. South Korea
5. Netherlands
6. Italy
7. United States
8. Costa Rica
9. Argentina
Venues And Stadiums
Rio De Janerio
Stadium Name: Estadio do Maracana
Established: 1950
Seating Capacity: 77000
Matches to be played: 4 group, 1 round of 16 match,1 Quarterfinal and the Final
Brasilia
Stadium Name: Estadio Nacional Mane Garrincha
Established: 1974
Seating Capacity: 71,000
Matches to be played: 5 group, 1 round of 16, 1 Quarterfinal and the 3rd-4th playoff match.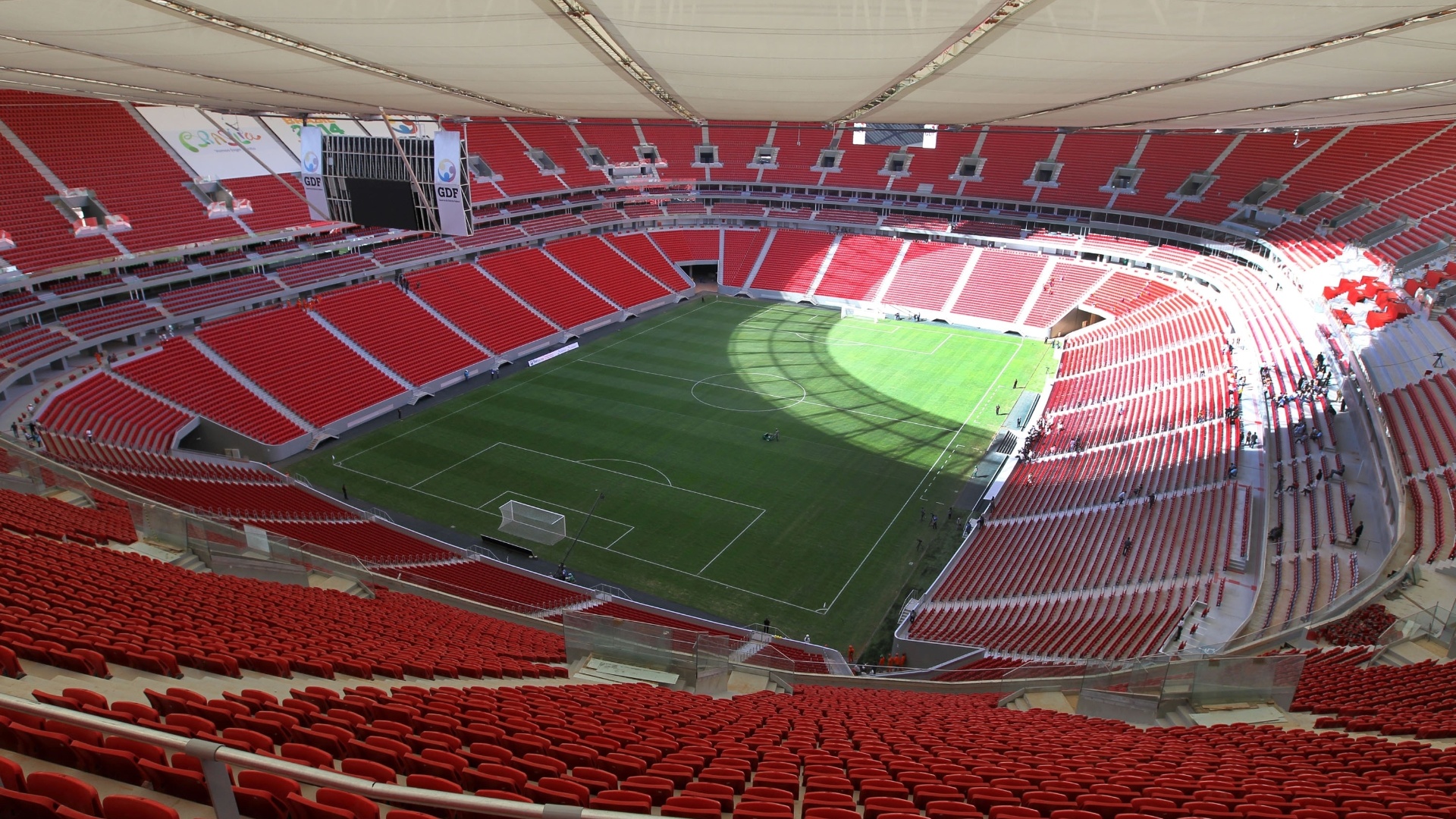 Sao Paulo
Stadium Name: Arena Corinthians/Arena de Itaquera
Established: 2013(new)
Seating Capacity: 68,000
Matches to be played: 4 group including opening match, 1 round of 16 match, 1 Semifinal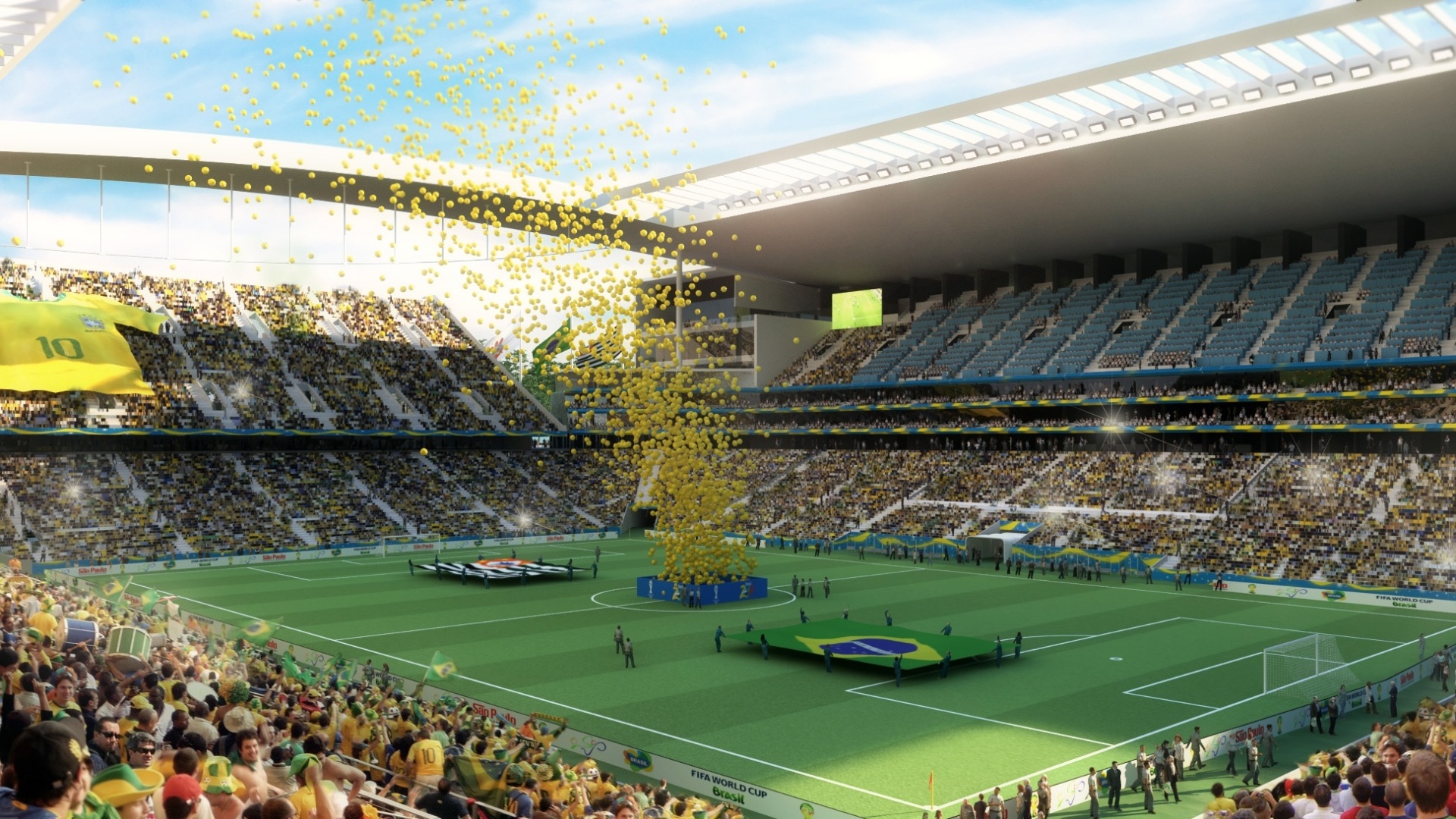 Fortaleza
Stadium Name: Arena Castelão/Gigante da Boa Vista
Established: 1973
Seating Capacity: 64,000
Matches to be played: 4 group, 1 round of 16 match, 1 Quarterfinal
Belo Horizonte
Stadium Name: Estadio Mineirao
Established: 1965
Seating Capacity: 64,000
Matches to be played: 4 group, 1 round of 16 match, 1 Semifinal
Salvador
Stadium Name: Arena Fonte Nova
Established: 2013
Seating Capacity: 54,000
Matches to be played: 4 group, 1 round of 16 match, 1 Quarterfinal
Porto Alegre
Stadium Name: Estadia Beira Rio
Established: 1969
Seating Capacity: 52000
Matches to be played: 4 group, 1 round of 16 match
Recife
Stadium Name: Arena Pernambuco
Established: 2013(new)
Seating Capacity: 46,000
Matches to be played: 4 group, 1 round of 16 match
Manaus
Stadium Name: Arena da Amazonia
Established: 2013(new)
Seating Capacity: 44,000
Matches to be played: 4 group
Cuiaba
Stadium Name: Arena Pantanal
Established: 2013(new)
Seating Capacity: 43,000
Matches to be played: 4 group
Natal
Stadium Name: Arena das Dunas
Established: 2014(new)
Seating Capacity: 43,000
Matches to be played: 4 group
Curitiba
Stadium Name: Arena da Baixada
Established: 1999
Seating Capacity: 41,000
Matches to be played: 4 group
Match Schedule