These most amazing 13 optical illusion images are enough to blow your mind. Optical illusion is most weird and unsolved mystery of human mind and here we go for it.
First Of All How Do Optical Illusions Work?
The connection between our eyes and our mind is a fascinating process that operates on so many different levels. These Optical Illusions are great examples of how sometimes what we see is different then what is real. This is because what we see is processed on different levels, both consciously and subconsciously and is also not always just from what we see through our eyes but also from what our mind projects to our eyes and we subsequently consiously become aware of.
1. This is a real amazing illusion!
Focus on the 4 dots in the middle of the picture for 30 seconds. Then look at a blank wall and see what you see or more importantly – who do you see? blink your eyes fastly to find out. This one is my favorite.
2. Whatever you see, This Image Is NOT Moving:)
3. Black & White? Not at all…
4. Stare at the middle for A change in color.
5. Stare at the center of this image for 30 seconds and then look up at someone's face…or anything!
6. This image cant stop:)
7. Are the dots in between the squares white, black or grey? You can't catch them!
8. Focus on the dot in the middle just for 10 seconds and then move your head backwards and forwards while watching this image.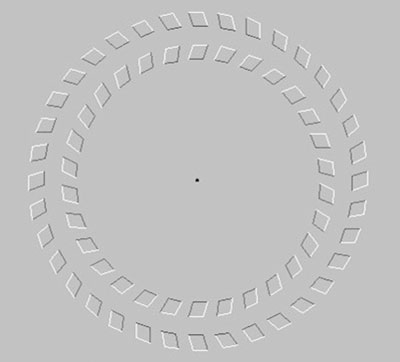 9. You see waving dots…? watch it closely! I hope you see this is not a wave:)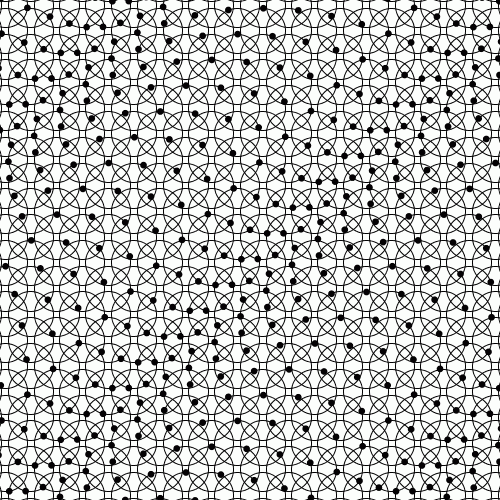 10. Test for the sharp minded people:)
Check out the reading card below, read it very carefully and see if you can spot the illusion immediately. Actually it's a very simple test, so no hints will be provided.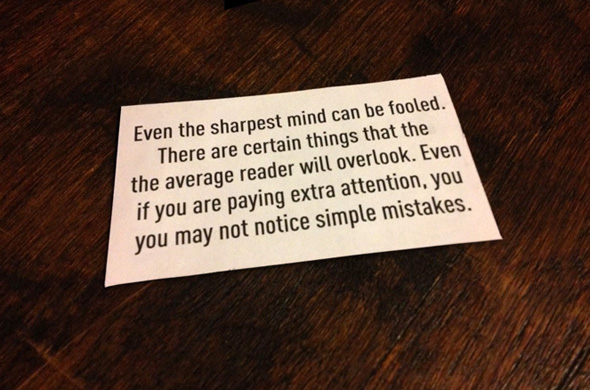 Now when you're finished, and think you got it – Click on the image above which you have just read and see if you were right:)
11. In which direction do they spin?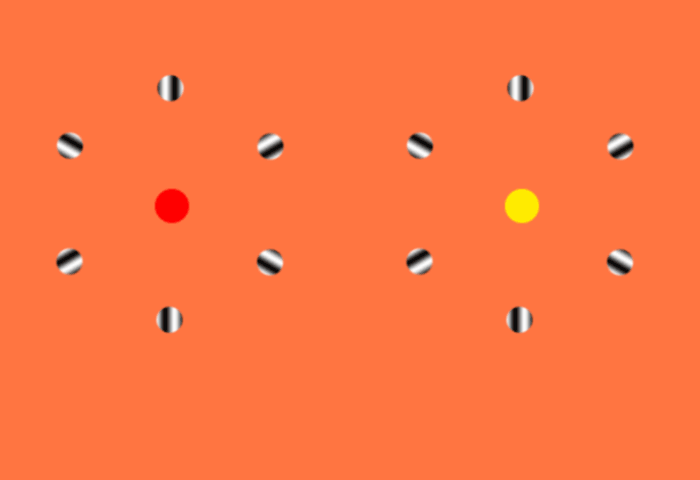 12. Falling beans? Well I feel they are falling:)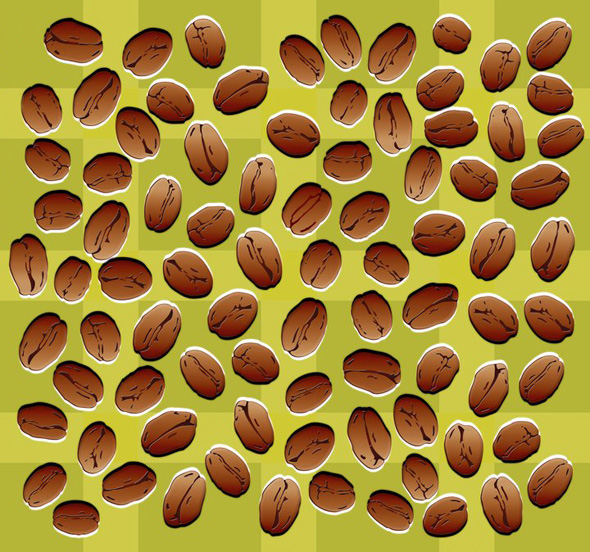 13. Floating Blocks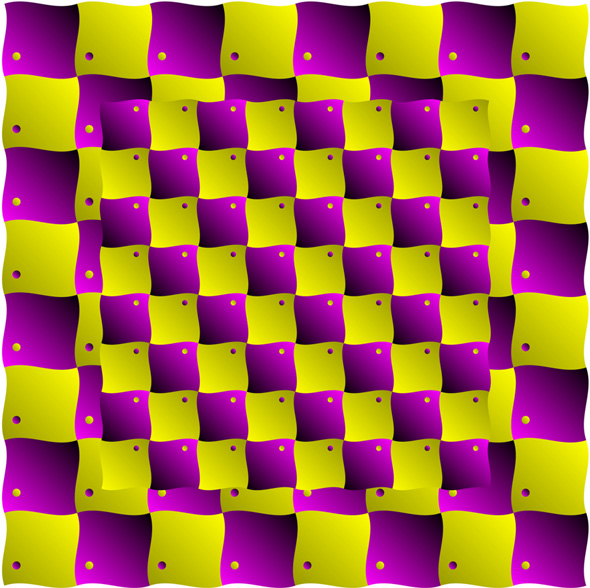 And here is the bonus but most scariest illusion I have ever seen…
Watch at your own risk its not for the fainted hearts:)

Don't forget to comment it out what happened to you after watching this illusion…I will wait for you:)